2.4.b Focus a search
PubMed interface changed a few weeks ago. Now there is a new "Filter options" that replaced the Limits function. The new filters appear to the left of your results pages.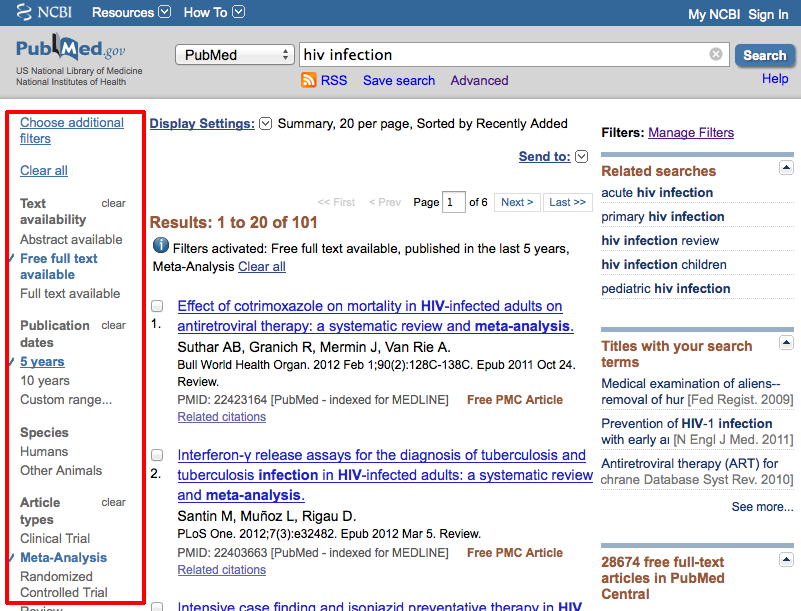 To apply a filter just click on it. Only the most popular filters display by default. You can click "Choose additional filters" to view more options, and the selection of multiple filters is allowed. To deselect a filter, click the filter name again.

Note that active Limits appear above your search results.
To clear all of your Filters selections, click Clear all.
Checkboxes may be selected for Type of Article, Languages, Subsets, Ages, Species (Humans or Animals), Sex, Dates, and Text Options.


Activity
Go to PubMed: http://www.ncbi.nlm.nih.gov/pubmed
Restrict a search to items with links to Full text available, and make multiple choices within filters.
After making selections PubMed filter your search results immediately.
A "Filters activated" message will appear above the search results list.
Filters remain in effect until removed, this can be done by clicking "Clear all".